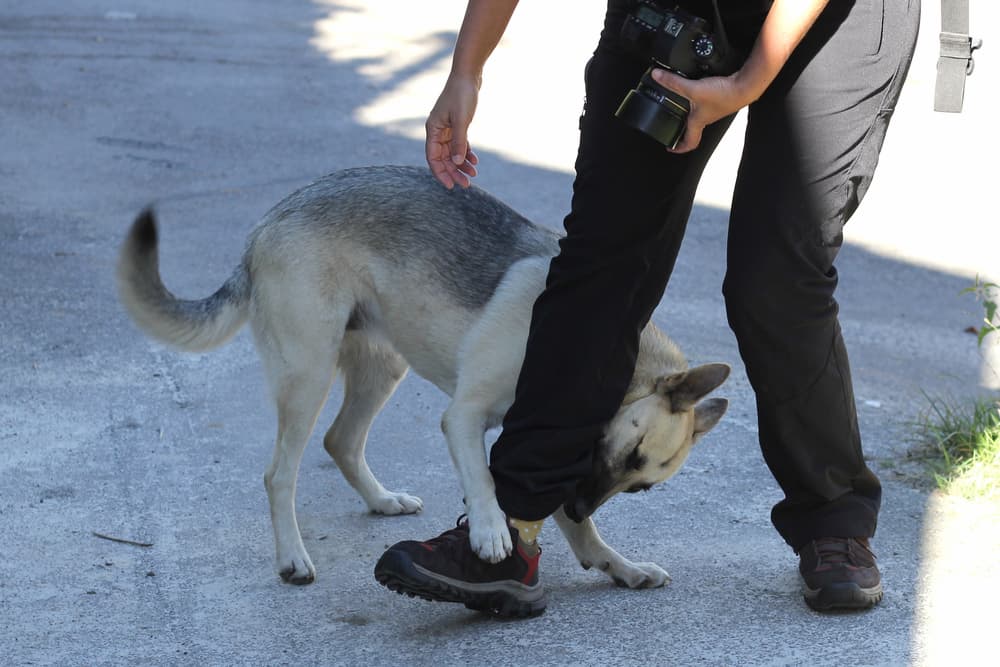 Slip and Fall Lawyers
If you are a victim of a slip and fall accident, contact Keilen Law today to discuss and explore your options.
A recent report by Emory University reveals that slip and fall accidents cause about 15% of all accidental deaths in the U.S. These accidents can also cause severe, potentially life-changing injuries, including physical and mental disabilities. Unfortunately, Michigan ranks among the top ten states with the highest number of recorded slip and fall accidents. 
You deserve compensation for your injuries if you are the victim of a slip and fall accident, and you need a good lawyer to get it. Keilen Law PPC is here to help you successfully file a personal injury claim. 
Welcome to Keilen Law, the go-to law firm for slip and fall accidents in Grand Rapids and Kalamazoo. Here is a brief overview of how Michigan's best slip and fall lawyers can help with your personal injury claim. We also encourage you to contact us with any questions or to schedule a consultation. 
When & Why Would You Need a Slip & Accident Lawyer 
You need a lawyer for fall and slip accidents in the following situations: 
If a third party is liable for the conditions or events leading up to your accident. 

If you sustained physical injuries and other damages from the slip and fall accident. 
Slip and fall accidents can cause mild, moderate, or severe injuries, including: 
Cuts and abrasions 

Fractured and broken bones 

Traumatic brain injuries 

Concussions 

Spinal cord injuries 

Knee damages 

Sprained wrists and ankles 

Shoulder dislocations 

Muscle strains and tears 
Some of the severe injuries sustained from a slip and fall accident can reduce your overall quality of life. For example, spinal cord injuries can cause partial or complete paralysis, while traumatic brain injuries can cause visual impairment and speech difficulties. 
Fortunately, we can help you claim compensation to cover your injuries' medical costs and other damages. Get in touch today to discuss your injuries and learn more about our services. 
How Can Slip and Fall Lawyers Help? 
A slip and fall lawyer can help with your personal injury compensation claim in two crucial ways: 
You must prove the other party's negligence or liability as the cause of your slip and fall accident to get compensation. Your lawyer can help you establish liability by investigating your accident's causes and other related factors. 
Insurance companies are tough negotiators, and court trials are complicated if you don't have legal expertise or experience. Lawyers are tough negotiators, too, and they understand how the legal system works. They offer sound legal advice and legal representation in out-of-court negotiations and court trials to ensure that you receive a fair settlement. 
Why Choose Keilen Law PPC? 
Are you or a loved one victims of a slip and fall accident? Fortunately, you have come to the right place to claim compensation. Here are three reasons why you should consider choosing Keilen Law PPC to handle your personal injury claim: 
Talented & Experienced Lawyers 
Our lawyers are trained, qualified, and passionate about helping our clients. We have also gained invaluable experience from years of representing victims of slip and fall accidents, and we know exactly how to work the legal system in your favor. 
We always have our clients' best interests in mind, and our lawyers offer thorough, aggressive, and calculated legal representation. We have a reputation for success and a long list of happy clients. 
Getting Started 
Michigan has a three-year statute of limitations, and it is prudent not to waste time before filing a personal injury claim. You can get started by calling us to discuss your accident. 
We will offer you a free case evaluation and file a claim when we determine that your case is viable. We will also handle everything else, including gathering evidence to establish liability, negotiating with the insurance company, and taking the case to trial if an out-of-court settlement fails. 
The Best Slip and Fall Lawyers in Michigan 
Slip and fall accidents can cause severe injuries that can decrease your overall quality of life. Fortunately, you can claim compensation for your slip and fall accident, but you need a competent lawyer to handle your case. 
You deserve compensation for your slip and fall accident, and Keilen Law PPC is here to help you get a fair settlement. Call us to discuss your case or book a free consultation to start protecting your interests today.
Image Credit: Mind and I / Shutterstock
When working with Adam I know there are always a few things I can count on: excellent attention to detail, thorough knowledge of the law and positive feedback from my clients that work with him. In addition, Adam delivers his work on time and on budget. All of these qualities have proven to be invaluable for my financial services practice.
— Brant Shrimplin, 626 Financial, LLC